Business Insurance
Our broad industry experience provides clients with a unique framework giving access to extensive specialist resources specifically designed to secure our clients and their business. We strive to deliver real point of difference to our clients and our referring partners.
Our aim is to genuinely exceed clients expectations and create an experience which encourages our clients to refer us to their friends and associates.

Cyber Insurance
If your business has a website or electronic records, you're vulnerable to cyber hackers. In fact, it's likely that your business will suffer a cyber attack at some stage.
A cyber attack could cost your business more than money. It could also threaten your intellectual property and put customers' personal information at risk - which could damage your reputation.

Professional Risks
If you own a business, you can be liable for damages or injuries to another person or property ... consider professional indemnity insurance for your business if the likelihood of legal action is high
Business Insurance
To protect against loss and damages due to unexpected circumstances.
Professional Risks
For professionals who provide advice to clients.
Trade & Construction
Insurance solutions for professional builders and tradesmen, contract works.
Cyber Insurance
More than 20% of Australian businesses have experienced cyber crime.
Personal & Domestic
Home, Motor, Landlord & Travel Insurance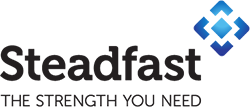 Strength when you need it.
We are a national Insurance Brokerage where relationships always come first.
We are part of the Steadfast Group, the largest group of general insurance brokers and underwriting agencies in Australia.
"*" indicates required fields
News & Insights from Lonsford Insurance Broker
A lack of understanding around what insurance jargon refers to could cost you dearly. Here are some industry terms and concepts you should be clear about before signing anything. Insurance is a contract (i.e. a legally enforceable agreement) between two or more parties. It typically involves an individual or business paying premiums to transfer specific […]
Read More